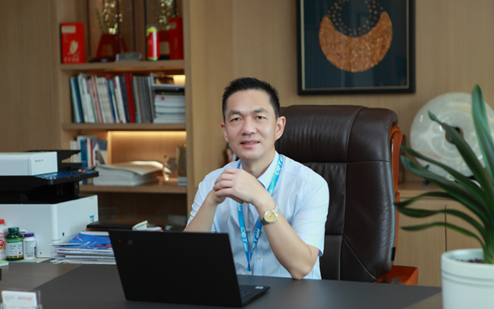 Steven Ma-CET Founder, Chairman of the Board, and CEO
President's Note
I vividly remember how CET has developed over the years. We began as a small copier and printer lamp shop and have since become a leading worldwide manufacturer of compatible printer and copier parts. Today, we serve thousands of customers in more than 100 countries. Even during the global recession, our extraordinary vision has allowed us to achieve breakthrough successes. I am grateful to have employees that encourage each other, pursue new market opportunities, and prosper in the face of new challenges.

Our company has always remained curious about changing markets and new technologies, as future competition will depend on innovation, brand awareness, internal management, and sustainable development. To continue rapid company growth, we have dedicated our efforts to sustained improvement and continual innovation. Every employee has the opportunity to develop and contribute to the company.

We devote ourselves to providing advanced and trustworthy compatible products. Our goal is to develop products and solutions to increase your profitability and to help you grow your business.