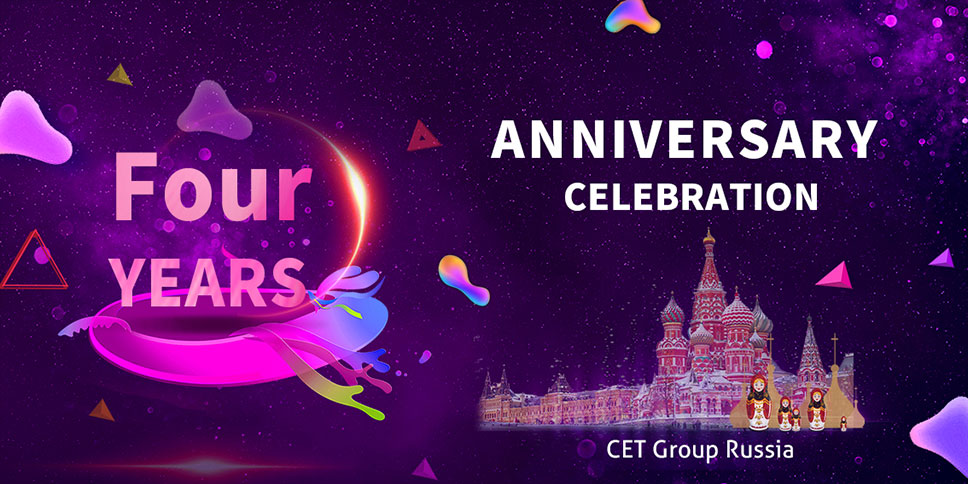 CET Group Russia celebrated its four-year anniversary recently. Since its establishment in 2017, the company has gained a highly respected reputation in the printer and copier consumables field with its high-quality products, exceptional team, and the spirit of continuously moving forward.
Anzhelika Knizhnik, the general manager of CET Group Russia, remembers all they went through during the past four years of development. She extends her heartfelt thanks for all the support she received from CET headquarters. Anzhelika said in addition to their superb team and their great achievements, she enjoys the camaraderie she has with her colleagues.
In 2020, CET Group Russia was awarded "Best Enterprise of the Industry" by the Center for Analytical Research. In Russia, CET is not just a wholesale supplier, but a strategic partner, ready to provide extended technical and marketing support to consumers of its products.
2021 is also the 25th anniversary of CET Group. It is the continuous pursuit of innovation and perfection that pushes the development of CET, making it grow from a small copier and printer lamp shop to a leading worldwide manufacturer of high-quality compatible printer and copier products.
Congratulations to all the achievements gained during the four-year development of CET Group Russia. We believe that our Russian team will continue to bring more high-quality products and service to their customers as they achieve more success in the spirit of CET innovation and excellence.