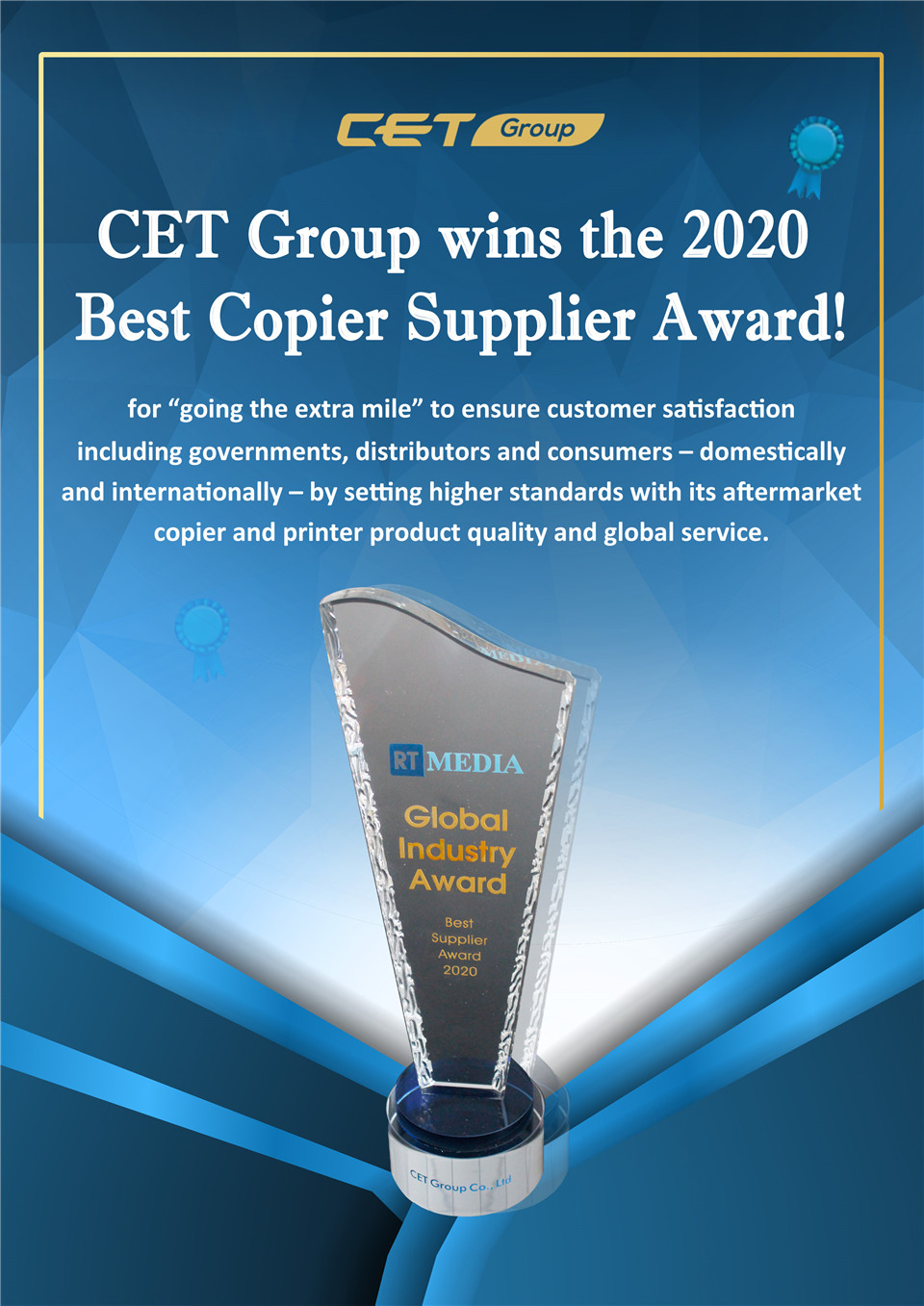 During the RT Media Global Industry Award Ceremony 2020, CET Group stood out from thousands of nominations for multiple categories to win the "2020 Best Copier Supplier Award".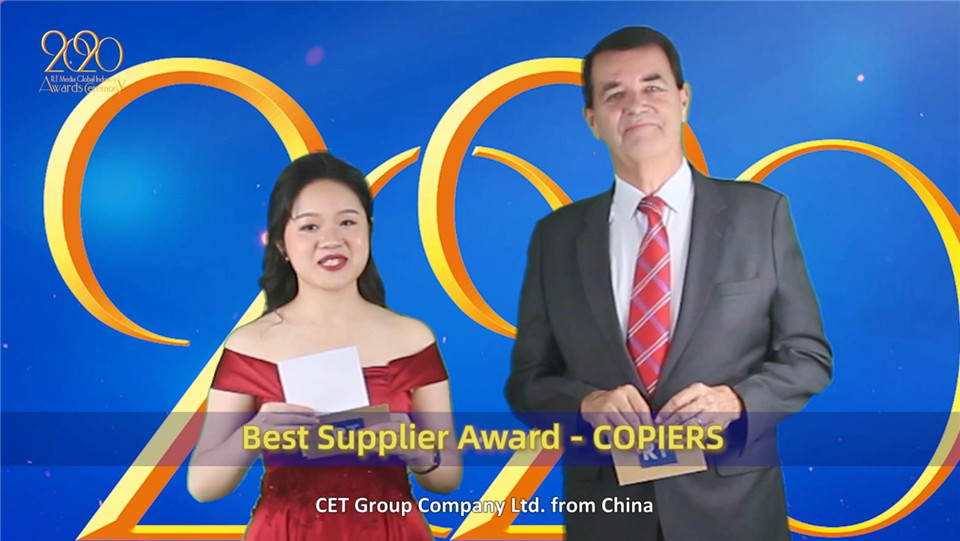 A panel of 14 independent industry experts from America, Africa, Asia, Europe and Oceania reviewed all the nominations for the office equipment and consumables industry from around the world. Anyone could nominate appropriate businesses, organizations and individuals. All the applications went through a strict jury selection and in the end, eleven nominations received one of the final awards.
CET Group won the honor of "Best Copier Supplier Award in 2020" because of their high-quality products and exceptional global service. CET was highly praised for their-contributions:
CET Group set high standards for its aftermarket copier and printer product quality and global service, ensuring their customers' satisfaction which include governments, distributors and dealers consumers both domestically and internationally.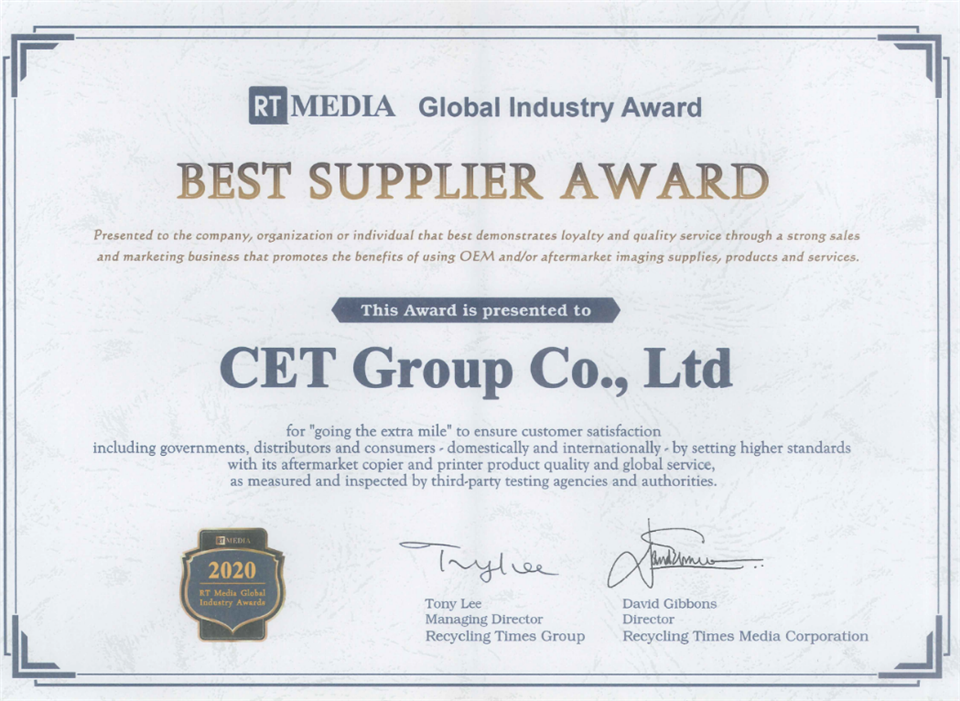 The founding CEO and Chairman, Steven Ma delivered a speech for the award:
Thanks to RT Media and the global office equipment and consumables industry for giving CET such a prestigious award. During this difficult period with the epidemic this year, my team and I challenged the cutting-edge technology of the industry to develop a higher-standard of new products to meet the market's increasing demands. Lastly, I would like to wish everyone good health in 2021. Thank you.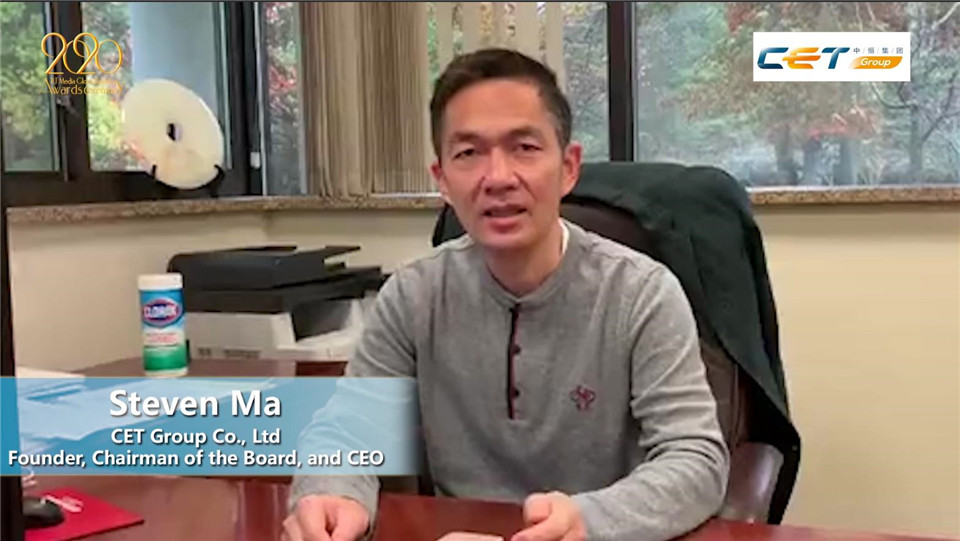 For 25 years CET has pursued the development and manufacture of its own brand of compatible spare parts and consumables significantly influencing the OA industry around the world. The company devotes itself to providing advanced and reliable products, while staying true to the same principles from when it first started. CET's culture of continual improvement and innovation provides ongoing and greater value for all CET customers.