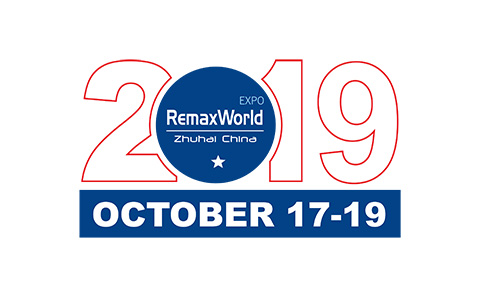 CET Group attended Remax World Expo 2019 October 17–19 in the Zhuhai International Convention & Exhibition Center.
THE EXHIBITION SILHOUETTE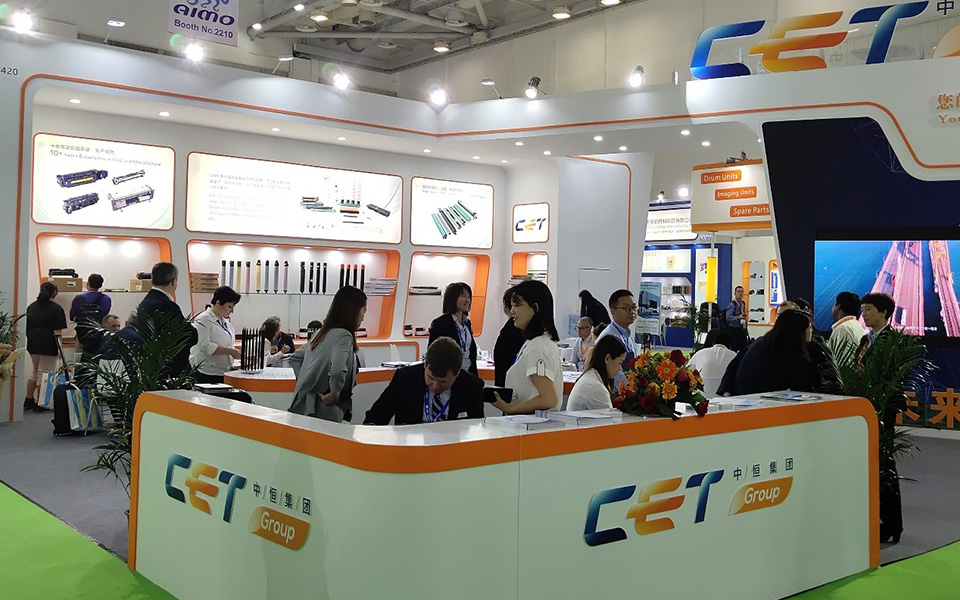 ▲ CET Group Booth: 3420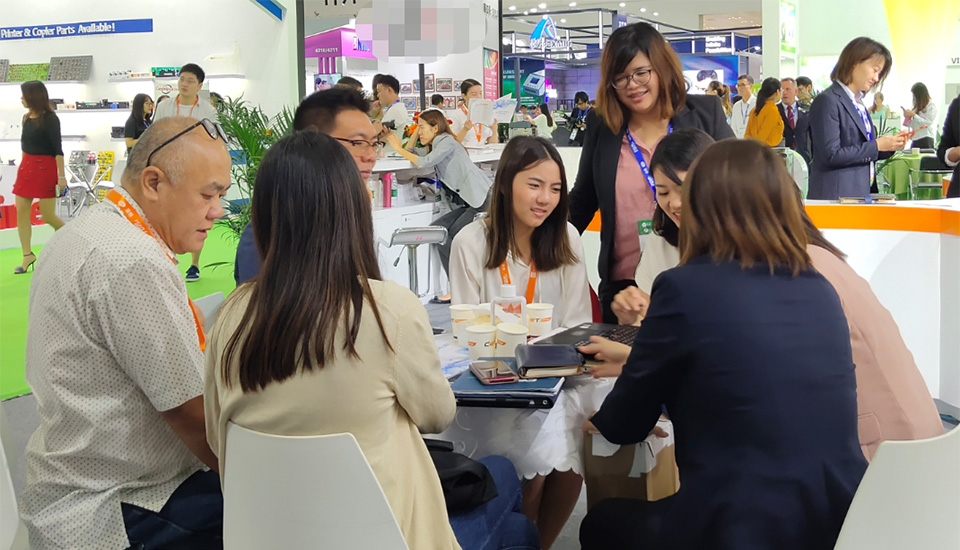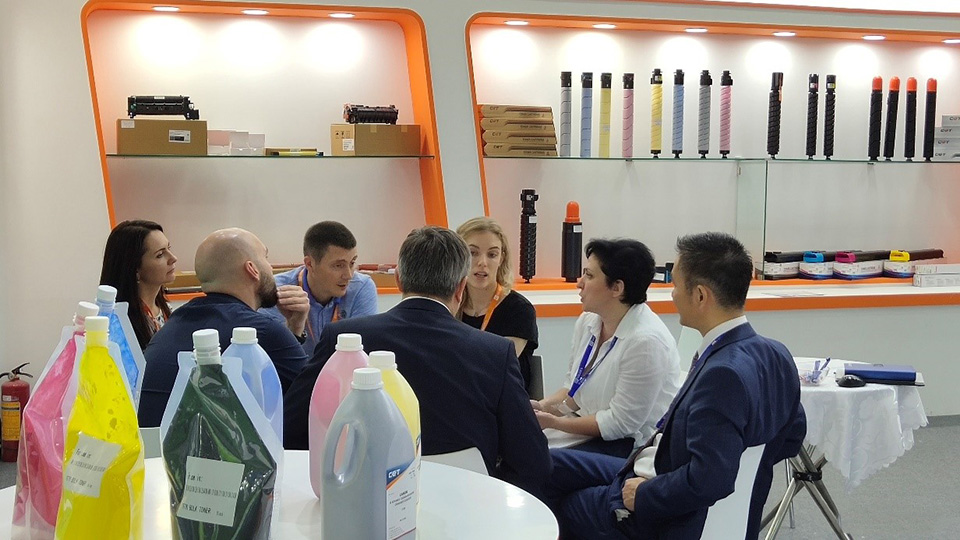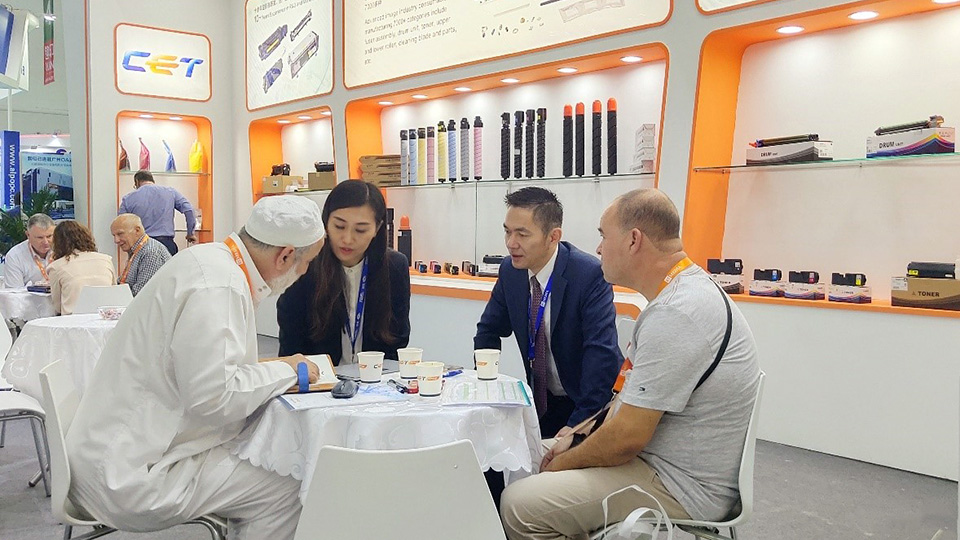 ▲ The Remax exposition hosts visitors from all over the world

CET employees welcomed each with professionalism and hospitality
CET PRODUCT HIGHLIGHTS
CET presented their lineup of compatible consumables for a wide variety of popular OEM brands, including the latest CET toners, fuser assemblies, drums, and spare parts. Their high quality bulk toner was highlighted and received positive feedback from customers. CET continues to strive to produce high quality products that meet the needs of their customers and solidifies their reputation in the industry.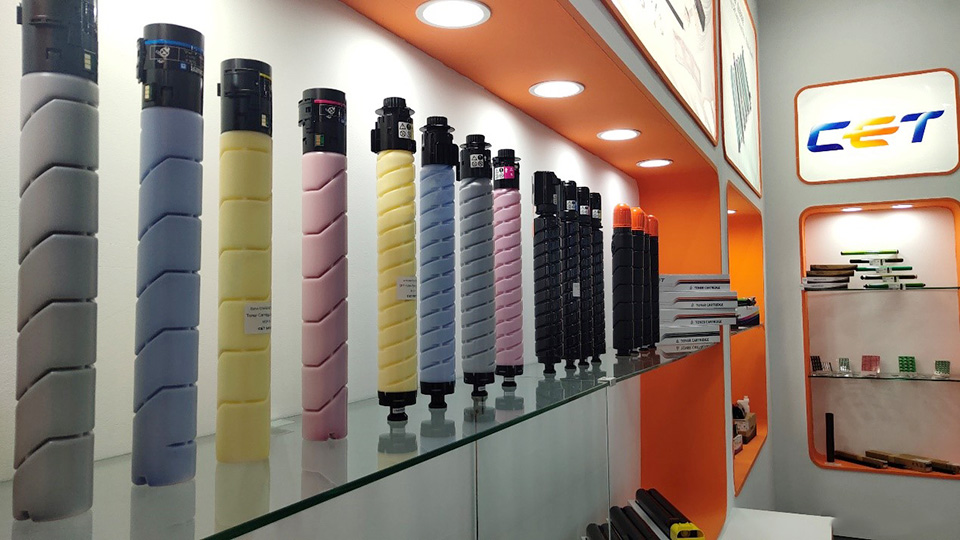 THE EXHIBITION SUMMIT
John McCracken, CET Group technical director, delivered a speech on bulk toner manufacturing at REMAXWORLD SUMMIT 2019. He detailed the advantages of the world's outstanding toner manufacturers. He introduced CET's bulk toner R&D, testing and production technology, as well as their best-selling toners. He noted that CET's raw materials for toner manufacturing are purchased from OEM suppliers in Japan. Customers can rely on the professional research and development team, advanced toner production process and equipment to provide them with high-quality products.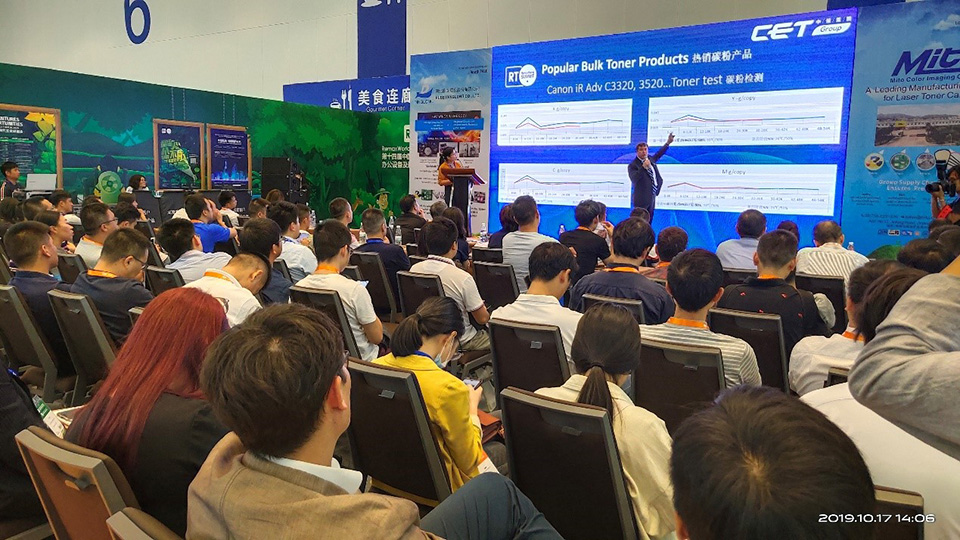 WIN THE HONOR WITH QUALITY
CET won the 2019 "Quality Leader award" in global office facilities and consumables industry from RECYCLING TIMES. The award comes from 1,034 votes from 28 countries from the industry's international judges. CET is honored to be recognized for the quality of their products. The quality of CET products contributes to the success and growth of their customers and strengthens their partnership.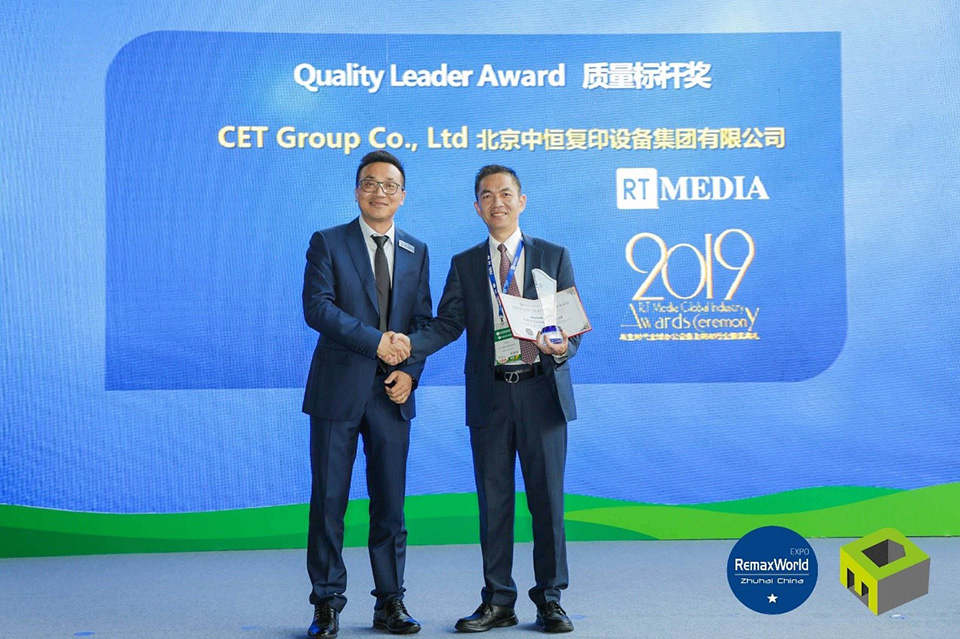 CET seeks to work with customers to develop new markets together in the future.