Japan has a tradition of enjoying cherry blossoms in spring and fireworks in summer. The tradition began in the Edo period and has gradually become one of the most common features at summer fairs.
To mark the 150th anniversary of the port opening of Niigata-ken, the Joetsu Summer Ballad and Fireworks Festival was held in Joetsu in August by the Joeutsu municipal government.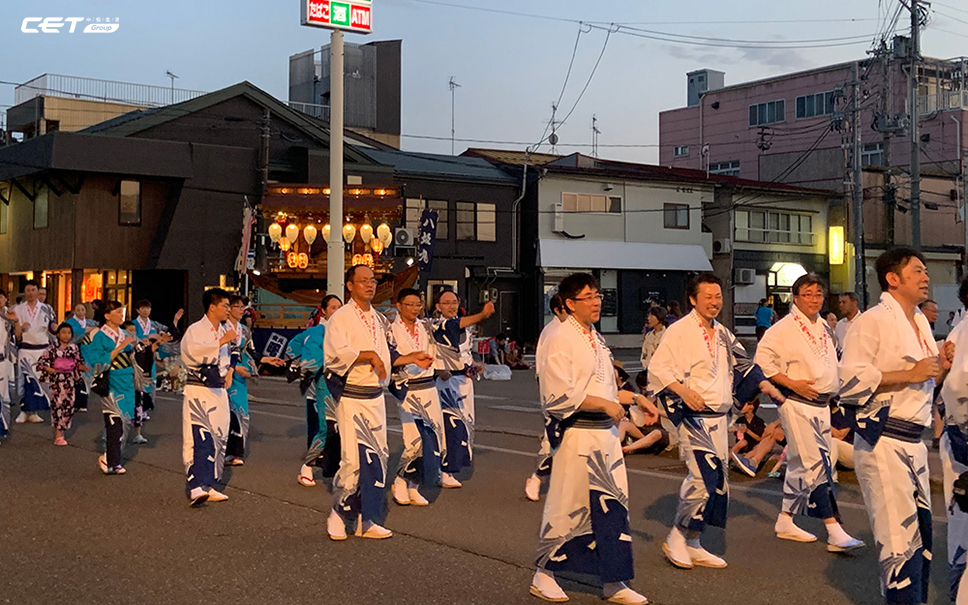 ▲ Joetsu Summer Ballad and Fireworks Festival
It is the largest summer ballad festival in Japan with more than 15,000 people performing. The spectacle is so grand that even tourists can't help but join in. The event lasted four days and included traditional events such as fireworks displays and ballads parade.
About 131 groups participated in the festival. All of them were respected business representatives in Joetsu city. As one of the local businesses, the Japan branch of CET's participated in the parade.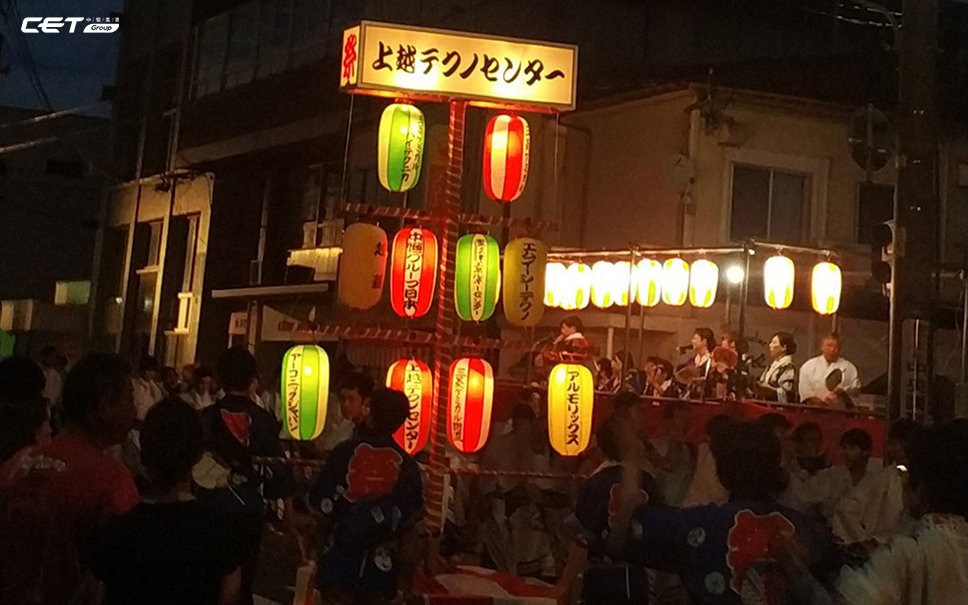 CET Japan employees dressed in traditional costumes, smiled and sang the both familiar and unfamiliar ballads as they walked in the parade along with other local businesses sharing in the regional custom.
It was a beautiful night and lanterns with CET Japan's name on them were displayed along the route. A red stream of light flowed to the southeast and northwest along the road attracting the attention of many people. Hopefully, CET Japan left an indelible "light" in their hearts.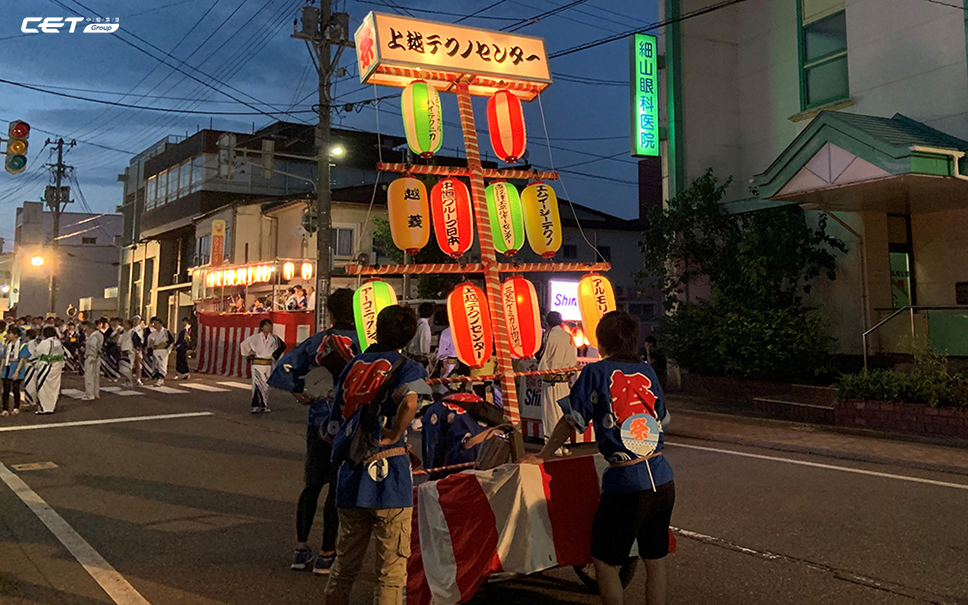 ▲ CET Japan lanterns in the parade
CET Group is an international company but favors a local approach the management of their overseas branches. CET Japan was established in 2018. As they work to provide high quality toner products, they also insist on the principles of cultural communication. Specifically that is to adapt to Japanese customs, understand the essence of Japanese culture and to blend into the local economic, political and social environment.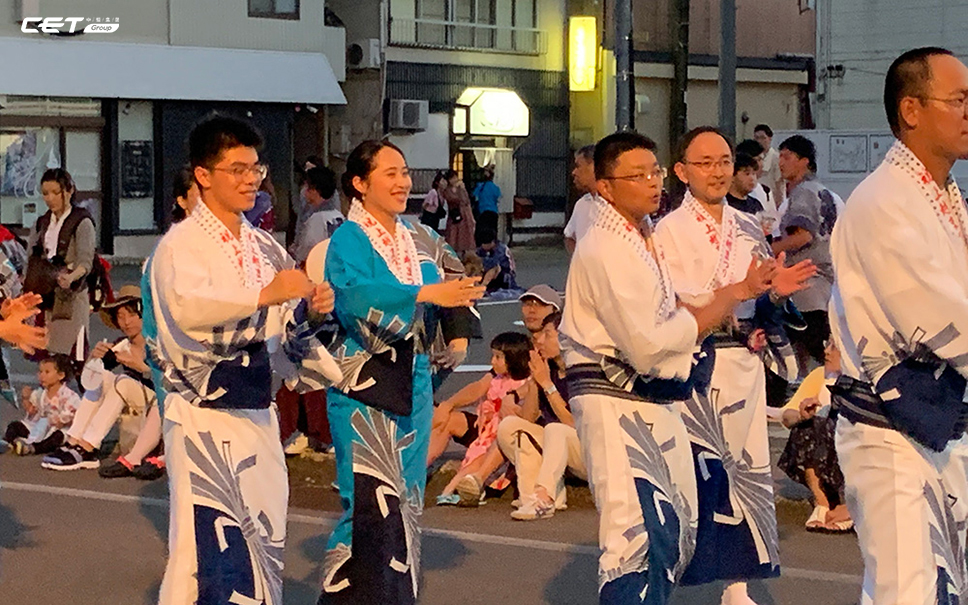 ▲ CET Group Japan employees participate in the parade
Like all CET overseas branches, CET Japan is committed to sound sustainable business development. They are also dedicated to establishing cultural integration, forming an atmosphere of fairness, integrity, and cooperation that is mutually beneficial within the company and with outside partners.