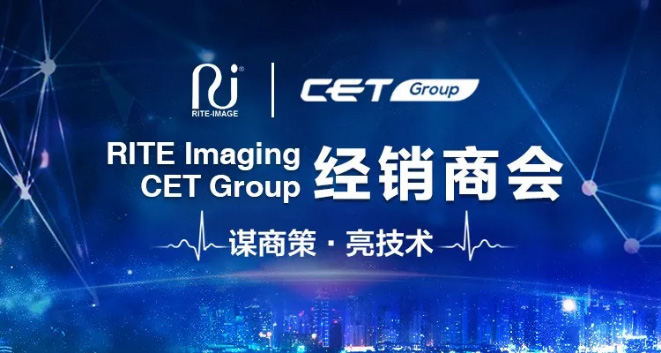 On August 24th, 2019, the RITE Imaging & CET Group distributor conference was held at the Swissotel Al Ghurair hotel in Dubai. The conference focused on promoting the CET brand, communicating the technical aspects and benefits of CET toner, and distributor growth strategies.
Strategic Business Discussion
Rite Imaging has been in the printer and copier business for 17 years and is one of the largest CET distributors in the United Arab Emirates. Rite Imaging shared the joint win-win strategy they have with CET and discussed the challenges and opportunities facing the OA industry.
Diana Ren from CET headquarters introduced a targeted marketing support strategy at the conference. She also presented the CET headquarters R&D center, testing center and intelligent production center. These resources demonstrate CET's strong technical expertise and capacity to provide a wide range of products for a variety of customers. Ms. Ren conveyed that CET has the ability to expand their local distributors' market share by meeting the needs of end users with consistent high quality product and services as well as assisting the distributors with growth strategies.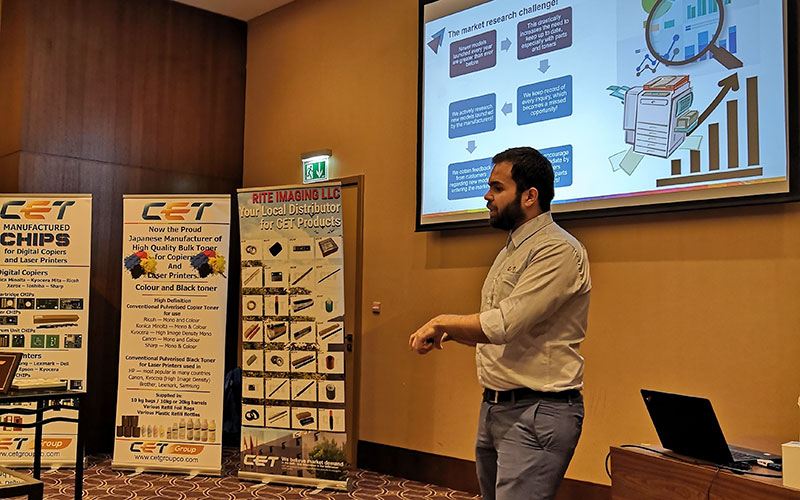 Core Technologies
Robin Mowatt, General Manager of CET Dubai, discussed several CET best-selling products. Among them, the Canon C-EXV49 toner cartridge was covered as an example of a CET owned patent product. Toner yield was increased by optimizing the cartridge structure to improve toner flow thereby minimizing waste toner thus reducing costs.
The CET toner manufacturing process as well as its technical advantages was analyzed during the conference. CET's Japanese toner factory with its expert R&D team and stable production capacity provides toner products with consistent high quality and performance.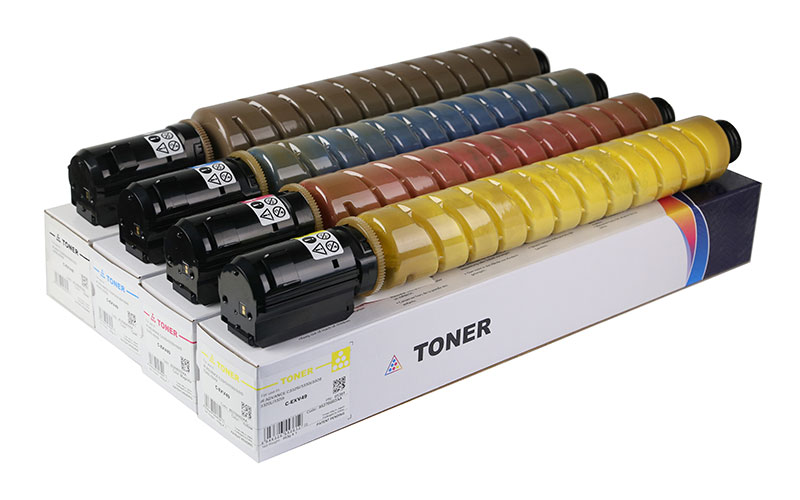 The long-life chip designed and developed independently by CET was launched. This series of chips can be used in HP Laser Jet Pro M102w|102a|MFP M130a|130nw|130fn|130fw, Laser Jet Pro M104a|104w|MFP M132a| 132fw|132nw|132fn in addition to other models. Customers favor these chips because of their high performance, cost value and good compatibility.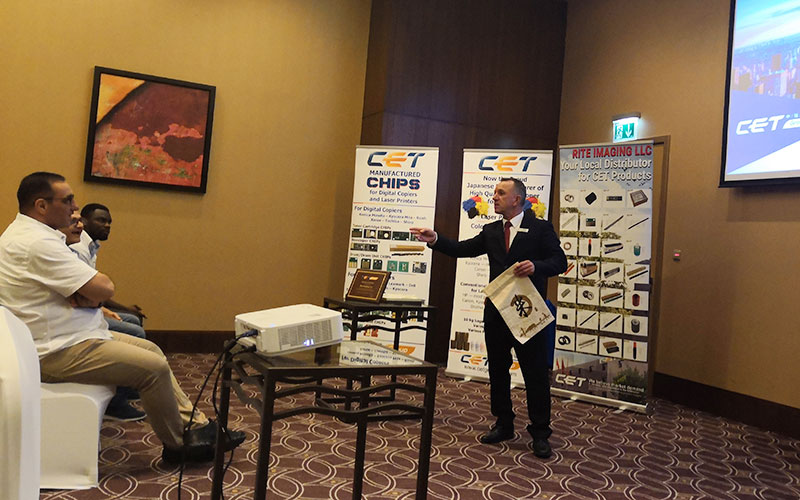 ▲ Robin Mowatt, General Manager of CET Dubai
CET continues to participate in these conferences to communicate the CET brand high standards and to ensure their concept of constant innovation and mutual benefit is recognized and understood in the market. By continuously improving product quality and service levels, CET strengthens the bond with partners and provides stronger support for customers.