The ITEX 2019 (Imaging Technology Education & Exposition) show was held at the MGM Grand in Las Vegas, Nevada USA from April 24-25th. CET Group USA attended the trade show once again to showcase its series of high-end products.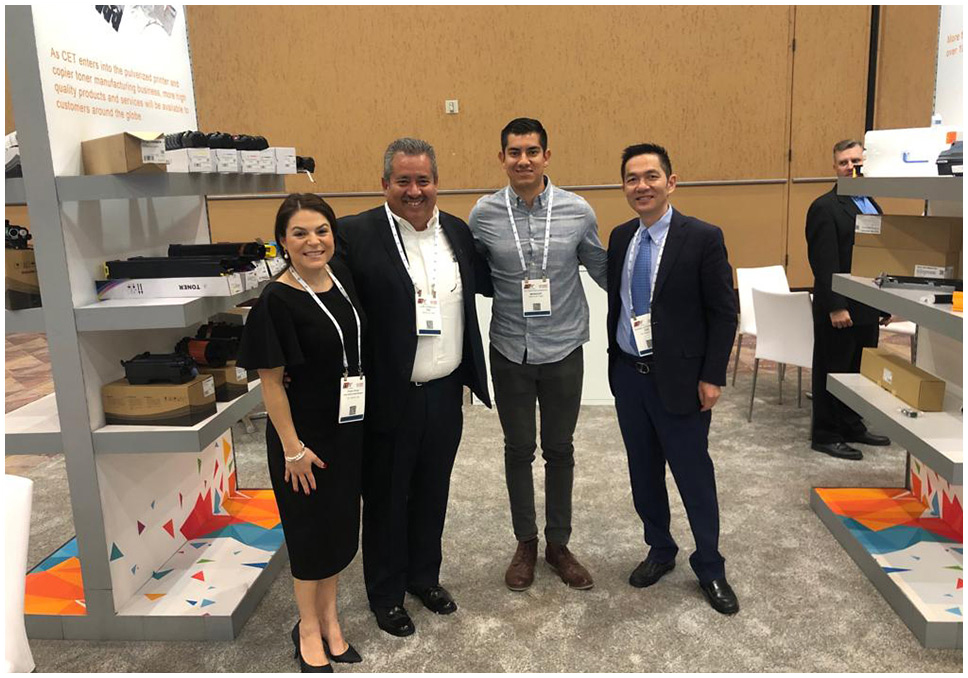 For 19 years, ITEX has been acknowledged as the largest, most extensive industry trade show, connecting vendors and distributors across the office technology space. This year, around 2000 industry leaders and professionals from around the world came together for ITEX 2019. CET Group USA has attended ITEX numerous times, and now with its new Technology Campus equipped with enhanced R&D, expanded manufacturing capabilities and a 60,000 square-foot warehouse, CET Group is truly able to meet the growing product needs of the North and South American markets.
CET Group exhibited various popular products and attracted plenty of industry visitors. Products on display included developer for use in Ricoh MP501SPF, etc., and drum rebuilt kits for use in Ricoh MPC3003, MCP4503, etc. (3 and 4 series machines). In addition, other new products on display, including the drum unit for use in the Canon GPR-55 and the fuser assembly for use in HP M607dn, etc., are expected to be launched soon.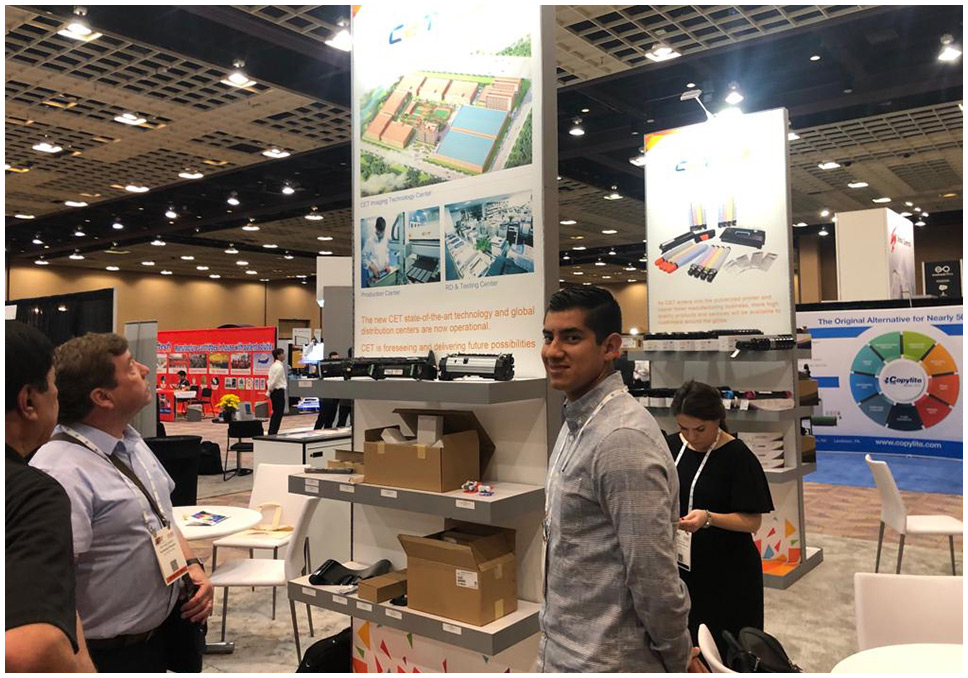 CET Group continues to strive for perfection and while pursuing innovation to provide high quality, cost effective products and services to our global customers. Our goal is to make the CET brand our customers' first choice!