Beijing, China, November 14, 2022 – The CET Group was presented with the Global Brand Award at the 2022 Remax World Expo in Zhuhai, China.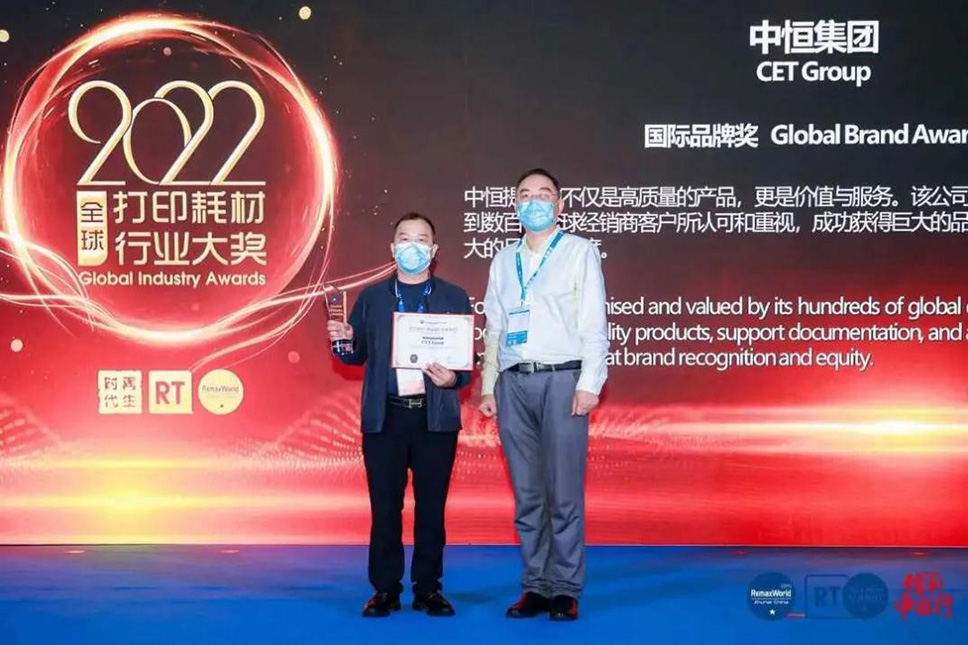 Each year the Global Brand Award recognizes the best company strategy to advance its imaging supplies, products and services to its worldwide customers using a clearly defined brand.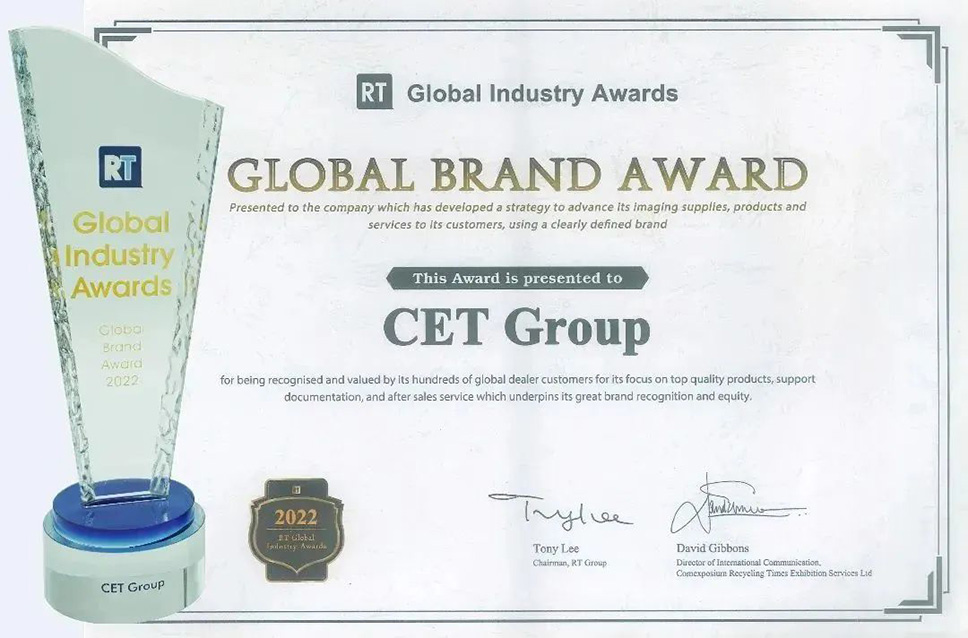 According to Ivy Yu, CET's Director of International Sales, this year's award reflects the effort and commitment the company has made to strengthen CET's relationships with its customers around the world as well as its position in the industry. It is the support and trust from our worldwide customers that has made CET a leading global brand in the Office Imaging Industry.


CET Global
The company was also one of only three companies to receive the Industry Reputation Award for its many positive and long-standing relationships across the industry.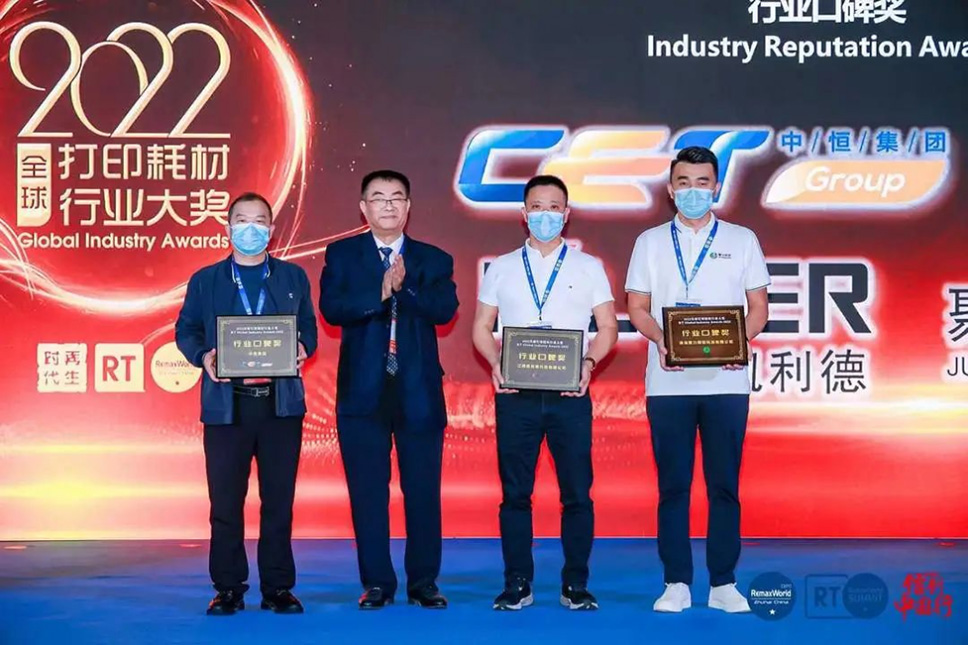 About CET Group – The CET Group is a leading manufacturer of compatible toners, toner cartridges, drum units, fuser assemblies, and parts for the office imaging industry. The company distributes products through its own branches and authorized distributors to 170 markets around the world. For more information about CET's product offering go to www.cetgroupco.com